Corporate/Group Classes
Yoga doesn't have to be confined to the studio. Personally I love nothing more than to get out on the grass under a deep blue sky for a really grounded yoga asana practice out in the fresh air (weather permitting!). It's also lovely and refreshing to visit people in their own space to share a class. Our Group programs are designed to do just that. Share a class with you in your chosen environment. 
The classes can be structured to suit any/all levels and abilities. It is also possible to accommodate persons who require adaptations around injuries – just let me know about your requirements prior to the start of class, or get in touch with me beforehand so that I can plan a class you'll really be able to get in to.
Classes can incorporate physical aspects of yoga asana, as well as Mindfulness and breathing techniques known to support optimal psychological & holistic well-being.
Try Me
6 week starter pack
$108 per person* ($18/class)
Best Value
10 class pass
$160 per person* ($16/class)
Build Your Own
Pricing and structure tailored to suit your facility
Contact us to arrange a quote
Build Your Own
Company Wellness Program
Discounted rates available for company purchases.
Contact us to arrange a quote
Yoga classes for Children and Adolescents coming soon!
Celebrating a special event?
We are also available for "One-off" group bookings.
Yoga can be a great inclusion for Company Wellness events, Community Group functions, Hen's Nights, or just a great way to get together and enjoy some time with friends.  Please contact us to discuss how you might incorporate some Yoga fun in to your special event.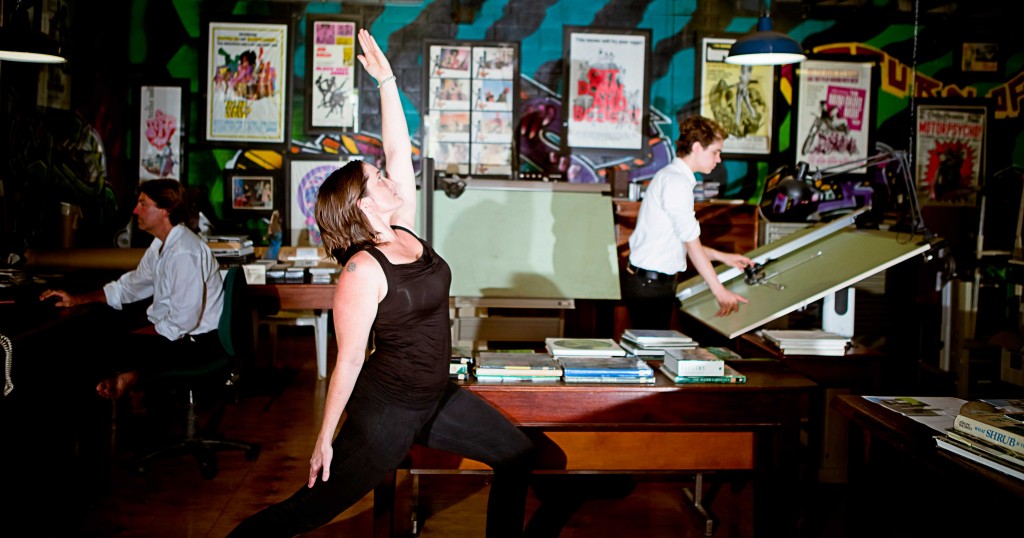 * Program pricing is based on a minimum class size of 6. Programs run for smaller groups may incur higher costs per participant. Program frequency and duration can be modified to fit in with company requirements (before work, lunch, after hours etc). Prices listed above are inclusive of GST and based on a standard class time of 60 minutes. Variation in participant numbers, duration of class and venue hire may alter the advertised pricing above and should be discussed prior to booking. Pricing structure is not inclusive of any venue hire costs.
Regular engagement with yoga increases motivation, productivity, health, morale, positive attitudes and reduces stress levels. Come and see what everyone has been talking about.