About Anita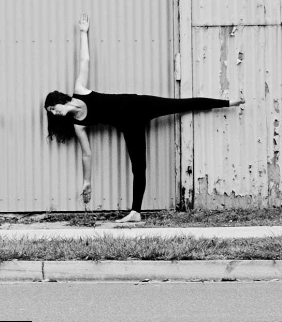 Anita was introduced to yoga in her early teens through a school sports program. The peacefulness that she connected with through those Yoga classes held in the library each week sparked an ongoing interest in Yoga and Meditation practices. After coming and going from Yoga throughout her tertiary studies, Anita made the decision to plunge deeper in to the nurturance she gained through regular Yoga practice and completed Yoga and Integrative Medicine training. Gaining her yoga teaching qualifications, she continued on to complete training as a Yoga Therapist so she might also be able to share in the science of Yogic Meditation, Specialised Yoga Asana, Ayurvedic Nutrition, and Ayurvedic Massage. She is also a qualified Kids Yoga Teacher and Reiki practitioner.
Anita utilises meditation, lifestyle, nutrition, asana and massage to support others in regaining and maintaining holistic health. She has completed training in Kahuna Massage with Mette's Institute and is enjoying sharing this treatment with friends, family and clients.
Anita holds qualifications in Psychology and has been practicing in this area since 2009. Through her work as a psychologist Anita has worked with a diverse range of clients and issues. She is keenly interested in Mindfulness and Positive Psychology techniques, which she integrates in to her yoga classes and treatments. For more information about counselling services please go to the 'Counselling' tab.
Qualifications:
Yoga Therapist (AAYT)
Yoga Instructor – Level 1 (Yoga Australia)
Kahuna Bodywork – Level 4
Reiki Practitioner – 2nd degree
Psychologist (AHPRA)
Blue Card for working with children
Current First Aid and CPR
Current Professional Indemnity and Public Liability insurance